Celebrate motherhood, support mother's in business and give back to mother's everywhere. We come together to share, connect and rejoice!
Mother's rejoice! Come enjoy a fun free community event that supports and celebrates MOTHERHOOD. We like the Earth are creatives by nature and you will be welcomed by the Mother Makers, Mother Artists & More!
– Bring the family, kids activities including face painting and glitter tattoos are always free for the first 2 hours of the marketplace.
– Chalk the Block with Mama Maker's in between 11AM to 1PM in our Arts & Crafts Zone located at Mama Llama's Playground
Enjoy live music featuring Mama Musicians, a fun area to kick-up your feet with other Mama's in the Mama Llama lounge and shop till you drop in a fun stroll around the park supporting Mama Crafters and other Artisans showcasing their best work.
We are the Dreamers that Do, all handmade and handcrafted from food, drinks, clothing and more.
Drop-off hygiene products or Diapers and enjoy photos for a Cause over at the balloon arch – Center Park display.
Market History
The Mama Made-It Market was originally founded in 2022 while trying to come up with an event that would benefit and support the mothers that had to do it all, create life, juggle work, educate their own, follow their dreams, sacrifice, take risks all while trying to get through the pandemic 😷 and just simply – "Made-IT."
The Mama Made-It Community
The Mama Made-It market evolved to a culture of mothers in business, entrepreneurs, mothers who became artists, mothers who lost children, mothers that came out of depression, mothers that found purpose, made new connections or found something or someone they hadn't had before 🤝This market became more for those than what it was intended for, which is why it is a whole market and community of itself.
Join The Mama Made-It Community
The Mama Made-It Community is a private organization dedicated to celebrate moms, offer emotional support and empower mother's in business to create change for the better of those in need of a "Fairy-Godmother"
From the creations we produce in the womb to the seeds 🌱 we plant on this Earth 🌍 Let's give it up to the Mama-Maker's
If you know of a single-mother, a child or family member that has lost a mother, a mother that has lost a child and is in need to find a new friend, a mother that cares, send them our way.
The Mama Made-It has been created to raise funding and support for struggling mothers in need of social, mental, financial support no matter the season, no matter the cause. We even strive to assist and support those that have been given the blessing to become a mother through adoption, fostering a child or changing the life of another through the power of motherhood. We are always better together 🙌
Welcome to the Mama Made-It community ❤️ We get it, we care.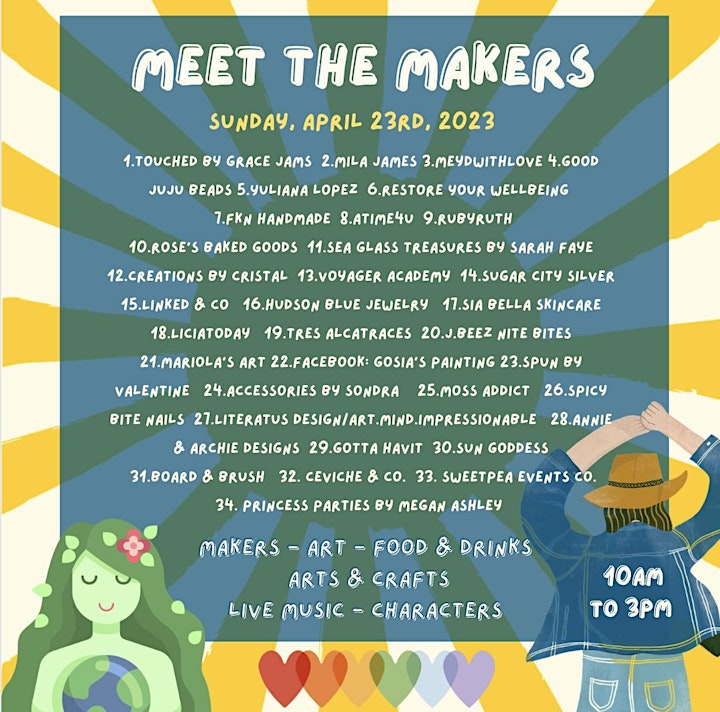 Date/Time
Date(s) - Sun, Apr 23, 2023
10:00 am to 3:00 pm
https://www.eventbrite.com/e/the-mama-made-it-market-tickets-528045487267
Location
City Park Benicia
150 Military West, Benicia, CA 94510, Benicia
Upcoming events at this location
No events scheduled at this time. Please check back later.
Categories
Tags